This week we hear from Colleen Brzozowski, CIS SITE Chicago 2020 President, who talks to us about 'Building New Revenue Streams for My Small Company'. The original discussion was held at SITE Week, under the leadership of SITE thought leaders – Michael Dalton, Founder of MicDrop, an Industry Solutions & Support company; and Jeff Haynes, CEO of Haute Companies, a collection of 5 collaborative marketing and event teams optimised for client and customer journey.
Meet our SITE Week Ideation Session Scribe:

Colleen Brzozowski's 25+ year career ranges from on-property (Grand Traverse Resort & Spa) to rep firms (Krisam Group) to national sales for a small resort collection (KSL Resorts). For the year prior to the pandemic, she had moved into national sales for a domestic DMC organization (ACCESS Destination Services).

She is currently serving as the 2020 President of SITE Chicago after having served 2 years as Director of Events, and 1 year as Director of Sponsorship.
Turning Adversity into Opportunity
As the hospitality industry continues to see postponement and cancellation of incentive trips, meetings and events, everyone is looking for new ways to continue to survive, especially those who own small businesses. If this time is used correctly, it allows for some dynamic new solutions and ideas that will make us stronger in the long run. We can't sit back and wait, we have to recognize that out of the bad can come good. The question is how to create new business and new revenue streams that become a part of our DNA?
This session was moderated by Michael Dalton who, in the midst of a pandemic, decided to leave a very successful job in the DMC sector to start his own company, MicDrop. Jeff Haynes, with Haute Companies, has had to shut down certain business lines and double down on others that now make more sense for the current state of affairs.
Re-strategising with Creativity & Relationships
The underlying theme of the entire Ideation session was all about getting creative, the power of relationships and collaborating in new ways to pivot and work with what we can.  Jeff summarised it by stating that it was "re-strategising while staying true to the core business".  You don't want to alienate events. However, you do have to get creative in building upon what you have for the interim, and even perhaps making this a part of your future.   Michael's business is based on relationships and he stressed that now more than ever, it's important to look at your network and work alongside them.  What skills do they have and how they can help you look at your business in a new light?  How you can work together to help each other?  It's all about sustaining and maintaining.
Everyone is hungry and that creates new opportunities to partner and get creative.  Competitors become allies. Partners become even stronger resources.  And collaboration is key!  Michael shared several examples of how unlikely businesses have come together to create solutions.  Many were taking the skills and passions of a certain individual and parlaying them in order to help an industry they had not worked with before. An outsider's thoughts can lead to brilliant solutions!
Through the Looking Glass
Another key takeaway was looking at your business through a different lens. "We have this, but we can no longer do what we normally do. So, what can we do?"  This included things like bento box catering instead of buffets, tablecloth companies making masks and distilleries sending cocktail kits to people's homes to do virtual tasting demos and mixology classes.  Several DMCs are now even providing PPE Equipment.
Some More Examples
One UK DMC, shared how they had gotten creative in their offerings by turning outdoor space, such as parking lots into terraces or drive-ins. They have also taken their guided tours and provided them as pre-recorded tours that can be watched online. They maintain personalisation by including live interaction with the guide through chats.
"Tableoake' is an individualized, fun karaoke experience also born out of the pandemic.
The Guinness Storehouse in Dublin has a huge beautiful museum and with a bar on the top floor that overlooks the city. Since the bar couldn't operate, they reimagined it, and it now operates a reservation-only restaurant available only to those who the visit the museum. This space is widely popular amongst tourists and is now catering to the local population which, may serve them very well in the long run.
Richard Phelan's company provided Corporate Teambuilding. He has now shifted into virtual events such as wine tastings and other activities to create new revenue streams. He is also looking at how to gamify the virtual site visit experience to make it more interaction, memorable and generate revenue.
NOTE on Creating New Revenue Streams and Opportunities:
Richard also wisely shared that they when creating opportunities, you need to educate your market on the cost and pricing. Much like starting a new a business, it's about creating that education and understanding of the true value.
Making Virtual Successful for You
Everyone agreed that hybrid events will be part of the scene for a while, so having the best solutions to ensure engagement are essential.  While going virtual adds some expenses, we need to be the experts in explaining why and, almost more importantly, how this can alter the effectiveness of the program.   Those who produce concerts and galas are struggling as it's difficult to make money on these as virtual events.  They are looking for way to still offer this but with a different spin. There has been success in looking at ways to have the Artist engage with audience, tell stories, provide an exclusive experience and then have the music sprinkled in.
Some More Examples
Kari Lynn Larson, a participant from Toronto, Canada shared that they had found success by shifting from their core business to something that they had always done, but had never been a big focus.  By concentrating on meeting content of the presentation with graphic animation and great videos, they can assist their clients in producing an outstanding virtual event that is engaging and memorable.
Michelle Thorton shared that while she is also working with clients how to create virtual meeting back drops that will keep delegates more focused and engaged. The challenge of Zoom fatigue is real and we need to get creative in order to find what's next. The big question on everyone's mind is how do we outthink Zoom fatigue before it happens?
Gifting companies have been able to offer ways to stay in contact with trip winners or clients by offering gift packages related to the destination to keep people excited. They are also looking at ways to address the current needs such as wellness themed packages, cooking packages or virtual meeting packages such as ring lights, headsets, etc.
Making the Most of the Quiet Times
It is important to note that making the most of these quiet times can also be used to "declutter" and streamline existing operations. Look at the space you have and see if there are ways to remodel to be more profitable or effective when things re-open. Just like in our homes, it's the perfect time to sort through storerooms, file cabinets and closets. Take advantage of the down time in a way that is positive and results oriented, rather than wallowing and being fearful. Action creates energy and energy can result in new ideas!
Keeping Up Your Connections
Prospecting and staying connected to your customers isn't as easy right now either. Many companies are still working to connect via virtual events such as online happy hours or unique activities like paint by numbers of a scene of their destination. Social media has played a huge part in how this connection continues to happen. Many hotels and DMCs are looking at ways to extend the virtual fam trip to include details such as a video of the transfer from the airport to the hotel and meeting the team. Everyone is getting really creative in how to make it as 'normal' and real as possible.
And, what's amazing about our industry is that with so many people furloughed or laid off, these conversations and connections are still happening. This speaks volumes to the depth of commitment we have. However, there was some concern with all the pivoting. Will the industry lose good people to these new opportunities? Or will the scope of our industry just grow to include more than it did before?
Creativity, partnership, thinking outside the box, being able to look beyond the trauma for ways to remedy and move on…these are all things that will allow us to continue to survive and in the long run, perhaps even thrive!
Written by Colleen Brzozowski & Sponsored by Thailand Convention & Exhibition Bureau (TCEB)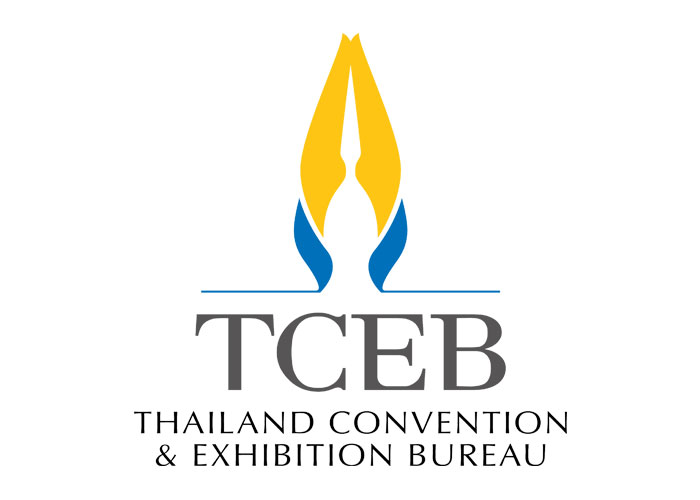 Massive thanks to Thailand Convention & Exhibition Bureau (TCEB) for their ongoing support of SITE. Globally, as host of our annual conference in 2019 and locally, with SITE Thailand chapter. TCEB came forward, once again, in 2020 as title sponsors of SITE WEEK, SITE's week long series of events in July 2020.
For more articles on Motivate, please see our repository here, covering topics like Sustainability, Wellness, Case Studies, Industry Member Interviews, Covid-19 related change, and many more general words of wisdom!
SITE Week Ideation Session Series:
SITE Week saw SITE Global hosting 46 Ideation Sessions over the course of 2 days, 2 times zones, and catering to over 1500 registrations. The idea was simple – facilitated brain-storming to help us all prepare for the road ahead, collaborating through the sharing of thoughts, insights and perspectives from across the globe, while collaborating and celebrating the togetherness of the larger SITE community. A scribe attended each session, with the role of articulating of his/her thoughts into an informative article which would be a summation of their takeaways from the session.