This week we hear from Kate Benzine, Business Development Manager for Spectra DMC, London, the UK. She gives us her take aways from the SITE Week Ideation session on Sales and Marketing in a Reopening Environment. This session was hosted by Eda Ozden, Director of Business Development at MEP DMC, and Nitin Sachdeva-India, President & CEO of Venture Marketing.
Meet our SITE Week Ideation Session Scribe:

Based in London, Kate Benzine is Busines Development Manager at Spectra DMC. She is currently President of SITE Great Britain Young Leaders, serves on the Board of SITE Great Britain, and has been a SITE Member for over eight years.
Introduction
"Desperate times call for Innovation"
This has been an incredibly challenging time for so many within our industry and now more than ever, communication is paramount. This Ideation Session was an opportunity for successes to be shared, questions to be asked, and helpful tools to be considered. The key topics of discussion in this session on Sales and Marketing in a Reopening Environment can be encapsulated in three main categories:
What successes have we had?
What do people want to see now?
When should we move back to "hard selling"?
What successes have we had?
Digital sales and a social media presence have allowed us to keep our companies visible in the market. In many cases, this sales & marketing technique has been subtle and indirect, but has enabled us to stay connected with our clients and share destination-led content.
Organic and Real Destination Shares:
Many successes have emerged from adopting a more "human to human" connection through engaging and creative content. This is nothing new to most of us. It's the type of interaction what we strive to achieve on every incentive program. Authentic examples include spotify playlists, book suggestions by local authors, traditional destination recipes and even interviews with local celebrities. The possibilities are endless… one company in South Africa even took a Go-Pro camera on safari with them! All such efforts not only inspire hope, but are also example of positive messaging and a subtle product sell.
Destination Product Updates:
This period has also been a great opportunity to indulge in product updates with our clients via videoconferencing or webinars. More recently, the delivery of these updates has been in a format that can be stored. As webinar fatigue is a real issue now, allowing the audience to review at a later date is a definite plus.
Content Development:
Many of our industry colleagues have been developing Virtual FAM Trips and Virtual Site Inspections. With this being the case, a huge amount of digital content is currently being collected. It is important to think of this curation as an investment for the future. As such, be mindful as to whether you are producing it in a way that can be re-purposed and reused. We may be trending towards fewer in-person site inspections in general, so there could be huge potential for this content on a continuing basis.
What do people want to see now?
Inspiration:
There is still a call for destination specific sales & marketing. Video content on destination highlights have achieved positive results. This is especially when they are short and to the point, but enticing enough to make you want to travel to that location. Even better if there is a fun and creative element! – for example, Inspired By Iceland's Let it Out video.
Keep it Real:
While it is important to remain optimistic and look to the future, our clients have made it clear that our approach should be pragmatic. They advise "keeping it real" and not to release content that isn't accurate of current conditions. We also need to be mindful of our audience's circumstances and points of recovery before publishing content.
Give Confidence:
Content should not only encourage travel, but also make our clients and groups feel confident and comfortable enough to travel. For suppliers, this might mean demonstrating the new health & safety measures you have in place. Indeed some are already including information in their marketing materials. Any certifications for safety protocols will certainly give the client peace of mind and as such are worthwhile including in marketing efforts. As a wider destination approach, uploading updated information on regulations in your county, e.g. recommencement of flight services or reopening dates for venues, would be helpful not only for your particular business, but also for the destination and wider incentive community in general.
When should we move back to "hard selling"?
Audience Sensitivity:
We are all aware of the delicate balance we need to strike in our sales & marketing efforts at this time. It is vital to remain mindful of your audience. Even if your destination is beginning to see green shoots with open borders and businesses returning to "normal", this is not the case for others. So the answer to this question is heavily dependent on the destination. It depends where they currently sit in terms of COVID-19 imposed travel restrictions, guidelines, and protocols.
One effective way to "temperature check" this is simply a conversation to understand what the general feeling is. Your communication and sales & marketing should be led by this – fluid, depending on the situation with each market.
Timing:
Timing is key when considering sales & marketing efforts. Take the lead from local destination bureaux and authorities, but be sensitive to your audience. Local representation companies can also be helpful here.
Successful campaigns until now have been those that are personal and creative. SITE Global are a community of people that embody exactly this! Listening to our clients has always been important. However, at times like these their insight is paramount. Let them take the lead regarding what is appropriate to discuss and promote in terms of Sales and Marketing. Much like incentive programmes themselves, personalisation is everything.
---
Written by Katie Benzine & Sponsored by Thailand Convention & Exhibition Bureau (TCEB)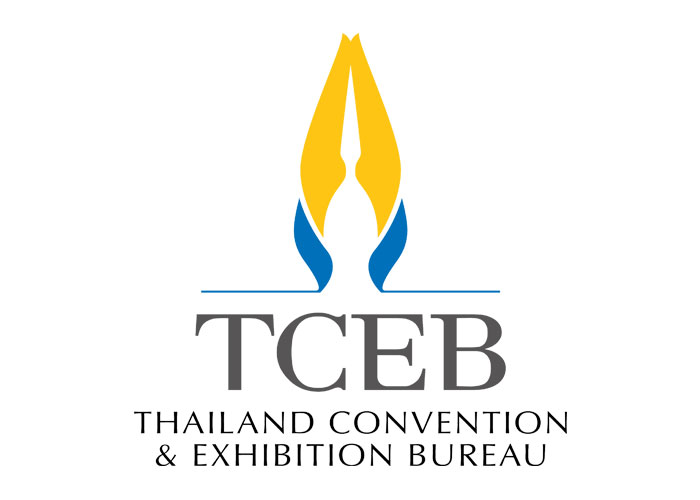 Massive thanks to Thailand Convention & Exhibition Bureau (TCEB) for their ongoing support of SITE. Globally, as host of our annual conference in 2019 and locally, with SITE Thailand chapter. TCEB came forward, once again, in 2020 as title sponsors of SITE WEEK, SITE's week long series of events in July 2020.
SITE Week Ideation Session Series:
SITE Week saw SITE Global hosting 46 Ideation Sessions over the course of 2 days, 2 times zones, and catering to over 1500 registrations. The idea was simple – facilitated brain-storming to help us all prepare for the road ahead, collaborating through the sharing of thoughts, insights and perspectives from across the globe, while collaborating and celebrating the togetherness of the larger SITE community. A scribe attended each session, with the role of articulating of his/her thoughts into an informative article which would be a summation of their takeaways from the session.